Building Materials, Lumber & Engineered Wood
A.C. Houston Lumber provides building materials, lumber and
engineered wood products to professional builders in California and Idaho.
Need a commercial account with us?
Complete Our Credit Request
Among the optimistic Americans who migrated westward in the late 1800's was A.C. Houston, who founded A.C. Houston Lumber in 1884. The pioneers of the time had set out to build new lives, and Houston established the company that would provide building materials to do so. The first A.C. Houston Lumber yards opened in the small Kansas towns of Eureka and Hamilton. More than one hundred thirty years later, A.C. Houston Lumber yards can be found in two western states of California and Idaho, with the corporate headquarters being located in Ketchum Idaho.
Much has changed since 1884, but the business philosophy of A.C. Houston has been passed down unchanged to third-generation family member, Robert A. Houston, Chairman and Chief Executive Officer.  Houston says.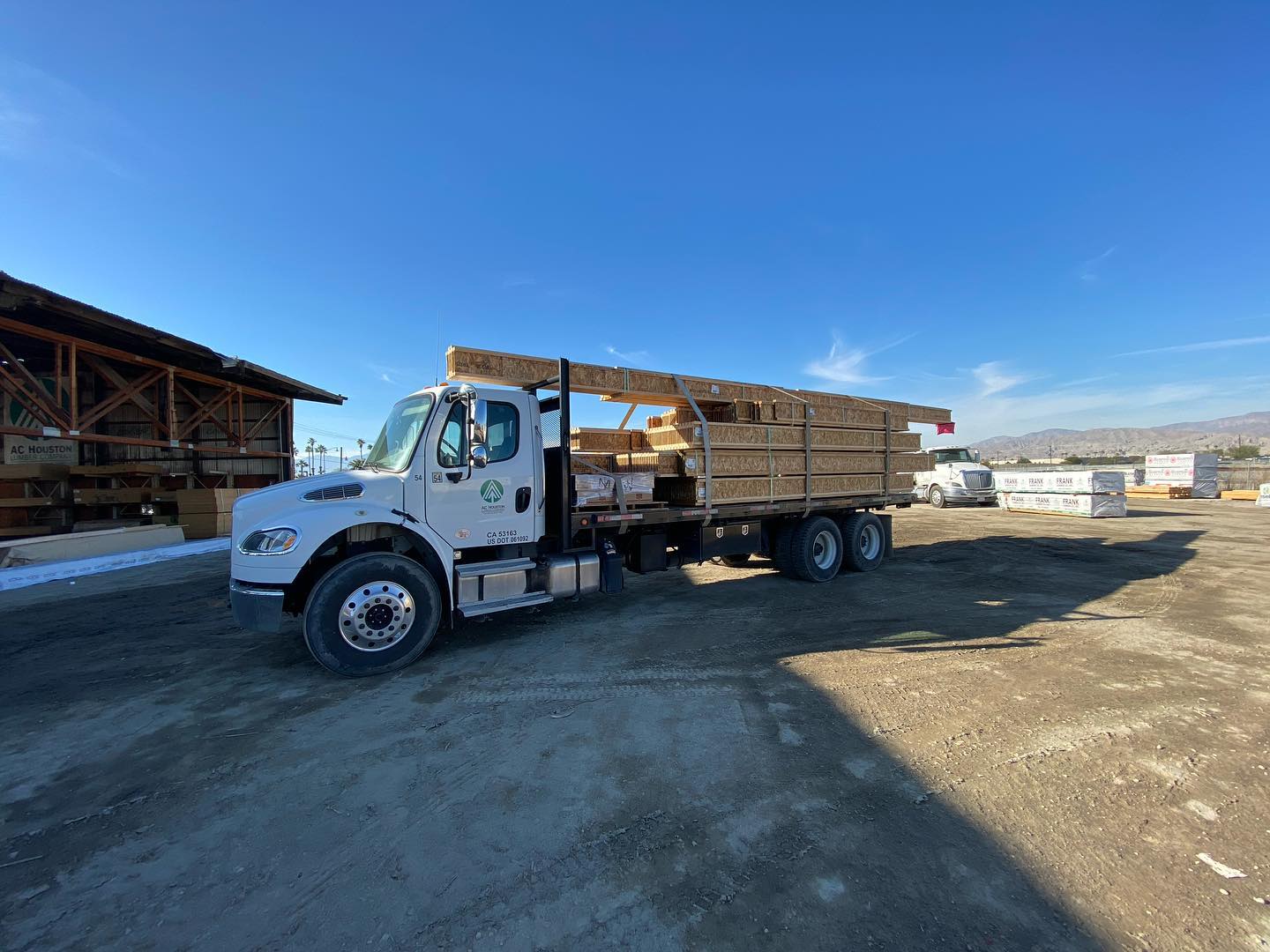 Lumber, Building Materials & Hardware
Six Reasons For People Choosing Us
Google Review for Indio location:
"Hi All, it's not often I will write a review, but Houston Lumber is an exceptional place to do business. They give you Great service . Which I've found rare these days . If you need lumber go to Houston !!!" – Linda K.
Principal Species handled at this location:
Douglas Fir, Fir, Hem-Fir, Larch, Spruce-Pine-Fir
Principal Wood Products handled at this location:
Beams, Boards, Dimension, Doors, Glulam Beams, Long Dimension, Lumber, LVL, Mouldings, OSB, Particleboard, Plywood, Posts, Studs, Timbers, Treated Products, Wood I-Beams
Principal Non-Commodity Products handled at this location:
Drywall, Cement, Concrete Form Board, Concrete Mix, Insulation, Joist Hangers, Roofing, Vinyl Windows
Regular Delivery Area, But Not Limited To: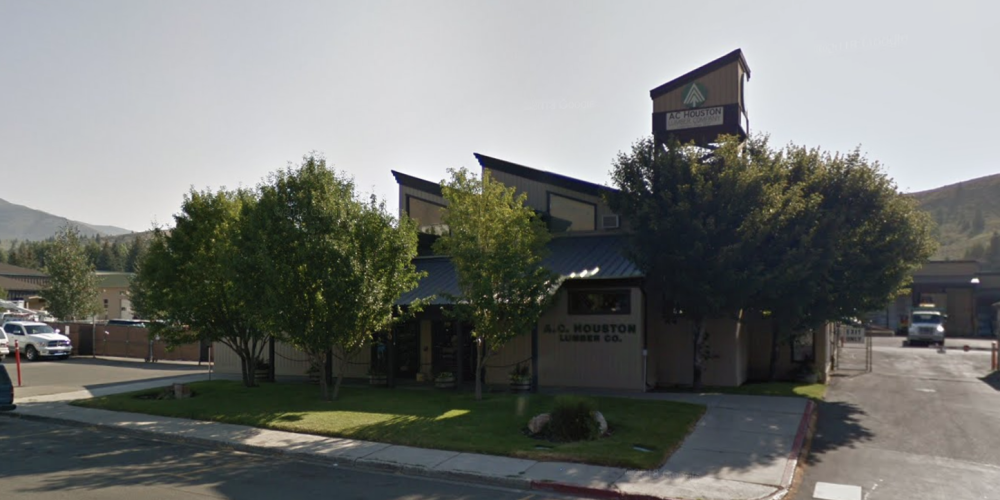 Google Review for Ketchum location:
"Joe was So helpful and with my large purchase, he got help from another man, whose name I didn't catch, and they successfully attached a large piece of laminate wood on top of my cute Baja and secured it with the tie-downs I brought with me, and I got it home safely!! Everyone was Super helpful!!! Love a small town lumber yard!" – Melissa L.
Principal Species handled at this location:
Alaska Yellow Cedar, Cedar, Domestic Hardwoods, Douglas Fir, Douglas Fir/Larch, Fir, Hem-Fir, Hemlock, Inland Red Cedar, Larch, Ponderosa Pine, Redwood, Southern Yellow Pine, Spruce-Pine-Fir, Western Red Cedar

Principal Wood Products handled at this location:
Beams, Boards, Clears, Decking, Doors, Finger Jointed Products, Finish, Flooring, Glulam Beams, Hardboard, Landscape Timbers, Lumber, LVL, MDF, MDO, Millwork, Mouldings, OSB, Particleboard, Pattern Stock, Plywood, Posts, Selects, Shakes, Shelving, Shingles, Siding, Studs, Timbers, Treated Products, Trusses, Wood I-Beams

Principal Non-Commodity Products handled at this location:
Cabinets, Doors, Pet Food, Power Tool Accessories, Power Tools, Recycled or Reclaimed Antique Wood Products, Roofing Products, Sheetrock, Sheetrock Accessories, Specialty Hardware, Standing Dead Wood Products, Windows (Aluminum, Clad, Vinyl, Wood)
Regular Delivery Area, But Not Limited To:
Southern and Central Idaho
No job too big or too small
Premium Quality Wood Products
Regardless Of The Size Of Your Project
We look forward to hearing from you